If you're unable to worship in-person with FCC, we invite you to connect with us online
here
and also get connected with us via our app!
Whether you are new to church, have been going for years, or not sure what church is all about - FCC is for you!
We are a group of people learning to love and live for Jesus and then we share that love with others.
Connect, ask questions and then come and be a part of this amazing community!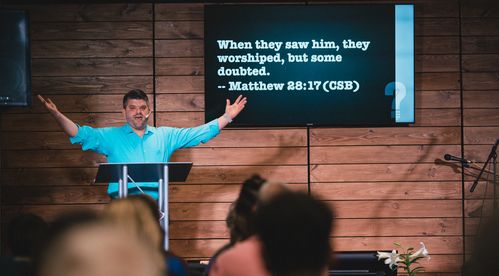 Our Men's Group is focused on equipping men to live authentic, Jesus focused lives in today's world. Join us for breakfast! Two times a month we meet, eat and talk about life. There's a place at the table for you.
Our Women's Group is focused on being UNIFIED with Jesus and each other. That means sharing the good and the messy parts of life. Whether it's an event, bible study, retreat or Sunday service we are hoping to see you and want you know, there's a place for you at FCC!
Whether in a conversation, playing games, or on an outing, you can be sure your Night Crew Youth is learning to live Jesus driven lives. Be sure to check the calendar for this week's events.
Your children will experience an hour of exciting music, engaging Bible teaching and fun games.
Your child will be nurtured and cared for in a secure, safe and clean environment. Books, toys, and interactive play are part of our program.
FCC is focused on serving our Community.
One way we do this is by handing out hot dogs at Forks Community Park on various Fridays
throughout the summer.